Stv. Store Manager (m/w/d) - Soltau
Teilzeit 70%-80% - vorerst befristet auf 2 jahre
Location: Soltau
Working time: Part-time 70%
Job level: Professionals
Place of work: Working on site
Department: Retail
Start date: nächstmöglicher Termin
We at Ravensburger are both a truly global company and a family. As a bunch full of different characters and personalities with heart and a passion for achieving our goals together, we offer a great range of entertainment for children and families. What drives us forward? A shared sense of purpose. Together we are working on creating something meaningful - pure fulfillment for your career!
This is what we need you for
Vertretung und Unterstützung des Store Managers in seinen Tätigkeiten
Beratung unserer Kund*innen sowie Verkauf der Ravensburger Produkte
Sortimentsgestaltung, Koordination der Bestellungen, Annahme und Einsortieren der Waren
Mitarbeit bei der Warenpräsentation sowie bei dem Erscheinungsbild des Stores
Erster Ansprechpartner für die Belange und Fragen unser Kund*innen
This is what you can score highly with
Abgeschlossene kaufmännische Ausbildung im Einzelhandel sowie erste Führungserfahrung
Erfahrungen im Umgang mit der Kasse und Kassenabrechnung sowie mit den gängigen MS-Office-Programmen
Selbstständigkeit, Zuverlässigkeit, Teamfähigkeit und Belastbarkeit sowie ein sicheres und freundliches Auftreten
Bereitschaft zur Wochenendarbeit und generell zu flexiblen Arbeitszeiten
Gute Sprachkenntnisse in Deutsch und Englisch
Your Benefits
Flexible working hours
With our flexible working time models, you can easily manage your job and your private life. And if your position allows it, you can work part of the time from home.
Support association
Our support association enables us to provide financial assistance to our employees in case they find themselves in a sudden emergency or unexpectedly have to bear extraordinary burdens.
Your health comes first
Check out our health and wellbeing benefits, such as vaccinations, eye check-ups or (online) sports courses, or get a check-up from our company doctor.
More in your pocket
In addition to your attractive salary, you will benefit from employer contributions towards employee savings and employee discounts on our products.
Your way to Ravensburger
It's always nice to know what to expect. That's why we've summarized for you what to expect during the application process and what the next steps will be here.
We have also answered some general and frequently asked questions in our FAQs. Feel free to check it out: FAQ Ravensburger
You still have some questions?
Do you still have any questions about your application, the job or anything else? I am happy to answer them.
Thomas Wagner
Head of Human Resources DACH
E-Mail: thomas.wagner@ravensburger.de
(Help us to keep the process lean and apply via the "Apply Now" button instead of sending an email.)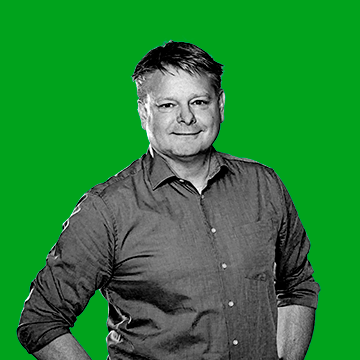 Statement on equal opportunities
Ravensburger is a family-owned company with family values, a strong sense of community and mutual respect. We foster a diverse corporate culture and therefore make sure that we work together in a fair, respectful and tolerant way where there is no place for discrimination.