Ausbildung zum Fachinformatiker Systemintegration (m/w/d)
Schwerpunkt Ravensburger Freizeit & Promotion GmbH
Location: Meckenbeuren-Liebenau
Working time: Full-time
Job level: Apprenticeship
Place of work: Working on site
Department: Apprenticeship
Start date: 02.09.2024
We at Ravensburger are both a truly global company and a family. As a bunch full of different characters and personalities with heart and a passion for achieving our goals together, we offer a great range of entertainment for children and families. What drives us forward? A shared sense of purpose. Together we are working on creating something meaningful - pure fulfillment for your career!
This is what we need you for
Du unterstützt bei der Einrichtung und Betreuung von IT-Systemen und Netzwerken für unsere Tochtergesellschaft Ravensburger Freizeit und Promotion GmbH
Programme zu entwickeln und zu optimieren bereitet dir Spaß
Du arbeitest aktiv bei der Fehleranalyse und -behebung von Hard- und Softwareproblemen mit
Du installierst und konfigurierst Server, Clients und Endgeräte
Du fungierst als Ansprechpartner und Experte im IT-Business bei uns für den Standort Meckenbeuren-Liebenau
This is what you can score highly with
Du bringst einen guten mittlere Reife-, Abitur bzw. Fachhochschulreifeabschluss mit
Du begeisterst dich für Technologie und IT-Trends
Du programmierst in deiner Freizeit gerne und beschäftigst dich mit Computersystemen
Du löst Aufgaben gerne analytisch und logisch und kannst komplexe Zusammenhänge schnell verstehen
Du bist motiviert, eigenständig Aufgaben anzugehen, Lösungen zu finden und Probleme zu lösen
Your Benefits
Having fun together
We do not just celebrate our successes and the Christmas party once a year, but also come together regularly for after-work parties, game evenings or in small groups together with colleagues.
More in your pocket
In addition to your attractive salary, you will benefit from employer contributions towards employee savings and employee discounts on our products.
Apprentice of the Month
Every month we select an Apprentice of the Month. The prize? You get to call our electric apprentice car your own for a month. Second place? You get to speed through the city on one of our e-scooters.
Weitere Facts: Deine Ausbildung bei uns dauert 3 Jahre und du besuchst immer zweimal in der Woche die Elektronikschule in Tettnang. Die anderen Tage verbringst du bei uns.
Your way to Ravensburger
It's always nice to know what to expect. That's why we've summarized for you what to expect during the application process and what the next steps will be here.
We have also answered some general and frequently asked questions in our FAQs. Feel free to check it out: FAQ Ravensburger
You still have some questions?
Do you still have any questions about your application, the job or anything else? I am happy to answer them.
Vera Kehrle
Manager Employer Branding & Apprenticeship
E-Mail: vera.kehrle@ravensburger.de
(Help us to keep the process lean and apply via the "Apply Now" button instead of sending an email.)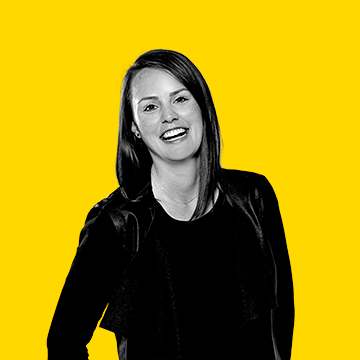 Statement on equal opportunities
Ravensburger is a family-owned company with family values, a strong sense of community and mutual respect. We foster a diverse corporate culture and therefore make sure that we work together in a fair, respectful and tolerant way where there is no place for discrimination.