Process Manager Games (m/f/d)

Location: Ravensburg
Working time: Full-time
Job level: Professionals
Place of work: Hybrid work
Department: Product, Editing & Design
Start date: Immediately

We at Ravensburger are both a truly global company and a family. As a bunch full of different characters and personalities with heart and a passion for achieving our goals together, we offer a great range of entertainment for children and families. What drives us forward? A shared sense of purpose. Together we are working on creating something meaningful - pure fulfillment for your career!
This is what we need you for
Lead the product development process (PDP) for game products from execution kickoff to delivery of production samples
Responsible for all schedule development, stakeholder meetings and communication, on-time and in-budget project completion, licensor submissions, and production coordination
Manage rolling changes, spare parts requests, localizations, marketing and sales special projects and additional projects as assigned
coordinate product needs outside PD team expertise, including translation and editing
Update and maintain all reporting tools as required
Work with both internal teams an external contacts to ensure collaboration, communicate clear understanding of product requirements, and keep development and manufacturing on time and within budget
This is what you can score highly with
Minimum 3 years of experience working in a consumer product development environment or environment with complex, multi-stakeholder deliverables
strong team-player able to effectively drive internal and external stakeholders while respecting cultural differences
strong communication skills: position requires active listening, contextual communication, non-verbal communication, and ability to counteract implicit bias
Minimum computer skills: Microsoft 365, comfortable online in various portals and platforms required for licensor support, familiar with social media conventions, ability to self-teach new programs, basic html and advanced Excel a plus
Training in Project Management (CAPM, PMP, ACP) or related field, or equivalent experience
fluent in English (written or oral), comfortable leading meetings in English
Your Benefits
Having fun together
We do not just celebrate our successes and the Christmas party once a year, but also come together regularly for after-work parties, game evenings or in small groups together with colleagues.
Live your dreams
We are happy to support you if you need some time off, want to realize your dreams and take a sabbatical. Let's discuss the possibilities together.
Flexible working hours
With our flexible working time models, you can easily manage your job and your private life. And if your position allows it, you can work part of the time from home.
Perfectly insured
We offer you a company pension plan and special conditions for occupational disability, accident and health insurance.
Your way to Ravensburger
It's always nice to know what to expect. That's why we've summarized for you what to expect during the application process and what the next steps will be here.
We have also answered some general and frequently asked questions in our FAQs. Feel free to check it out: FAQ Ravensburger
You still have some questions?
Do you still have any questions about your application, the job or anything else? I am happy to answer them.
Stefanie Mackenrodt
Human Resources Business Partner
E-Mail: stefanie.mackenrodt@ravensburger.de
(Help us to keep the process lean and apply via the "Apply Now" button instead of sending an email.)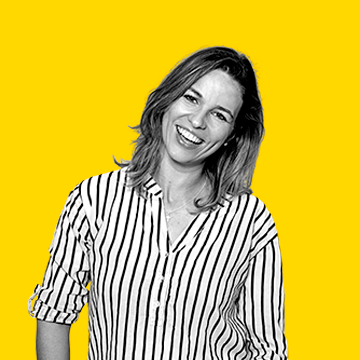 Statement on equal opportunities
Ravensburger is a family-owned company with family values, a strong sense of community and mutual respect. We foster a diverse corporate culture and therefore make sure that we work together in a fair, respectful and tolerant way where there is no place for discrimination.