Außendienstmitarbeiter (m/w/d)

Location: Wolfsburg
Working time: Full-time
Job level: Professionals
Place of work: Remote work
Department: Marketing & Sales
Start date: 01.09.2022
We at Ravensburger are both a truly global company and a family. As a bunch full of different characters and personalities with heart and a passion for achieving our goals together, we offer a great range of entertainment for children and families. What drives us forward? A shared sense of purpose. Together we are working on creating something meaningful - pure fulfillment for your career!
This is what we need you for
Eigenverantwortliche Betreuung des Buch- und Spielefachhandels sowie des Einzelhandels (SB) im Gebiet Hannover / Kassel / Wolfsburg / Braunschweig
Verkauf aller durch Ravensburger vertriebenen Produkte
Erfolgreiche Umsetzung unserer Vertriebs- und Verkaufsziele
Firmenkundenakquise und -management im zu betreuenden Gebiet
This is what you can score highly with
Abgeschlossene Berufsausbildung bzw. Studium im kaufmännischen Bereich
Vertriebs-/Verkaufserfahrungen, idealerweise im Buchhandel sowie Wohnort im zu betreuenden Gebiet Hannover / Kassel / Wolfsburg / Braunschweig
Verhandlungsgeschick und Durchsetzungsvermögen
Überdurchschnittliche Kommunikationsfähigkeit sowie Kontaktfähigkeit
Hohe Leistungs- und Reisebereitschaft
Your Benefits
The little ones under control
We will support you and your family in finding a childcare place and by offering employer-financed childcare during the Easter, Pentecost, summer and autumn school breaks in our Ravensburger Spieleland. In addition, we can offer you a daycare place for your children in the case of emergencies.
Leasing electronic equipment
Once a year in autumn, you can lease electronic devices such as notebooks, smartphones, tablets, printers and other equipment for 24 months for your private use. Through salary sacrifice you can gain an income tax advantage.
Perfectly insured
We offer you a company pension plan and special conditions for occupational disability, accident and health insurance.
Pensions advice
Pensions are a complex issue. That's why we offer our employees free advice on pensions and retirement planning from the German Pension Insurance Fund (Deutsche Rentenversicherung). All your questions about pensions as well as statutory and private pension plans can be answered there.
Your way to Ravensburger
It's always nice to know what to expect. That's why we've summarized for you what to expect during the application process and what the next steps will be here.
We have also answered some general and frequently asked questions in our FAQs. Feel free to check it out: FAQ Ravensburger
You still have some questions?
Do you still have any questions about your application, the job or anything else? I am happy to answer them.
Eva-Maria Karremann
Human Resources Business Partner
E-Mail: eva-maria.karremann@ravensburger.de
(Help us to keep the process lean and apply via the "Apply Now" button instead of sending an email.)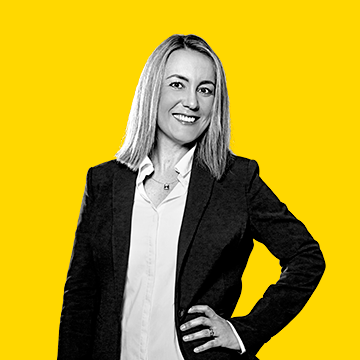 Statement on equal opportunities
Ravensburger is a family-owned company with family values, a strong sense of community and mutual respect. We foster a diverse corporate culture and therefore make sure that we work together in a fair, respectful and tolerant way where there is no place for discrimination.