Sustainability Specialist
(m/f/d)
Location: Ravensburg
Working time: Full-time
Job level: Professionals
Place of work: Hybrid work
Department: Production, Engineering & Logistics
Start date: 01.01.2022
We at Ravensburger are a family - a bunch full of different characters and personalities with heart and a passion for achieving our goals together. What drives us forward? A shared sense of purpose. Together we work on creating something meaningful - pure fulfillment for your career!
This is what we need you for
Unterstützung des globalen Nachhaltigkeitsmanagements mit Schwerpunkt Environmental Compliance
Unterstützung bei Audits (z.B FSC®) und Durchführung von behördlichen Meldungen für Verpackung, Elektronik und Batterien
Bearbeitung von Kundenanfragen bezüglich Nachhaltigkeit bei Ravensburger
Eigenverantwortliche Pflege, Auswertungen und Bereitstellung von Produkt bzw. materialspezifischen Daten
Dokumentation von Entsorgungsnachweisen und Aufbereitung von Informationen zur Abfallentsorgung
This is what you can score highly with
Sehr genaue und zuverlässige Arbeitsweise, sowie Interesse an rechtlichen Fragestellungen
Kaufmännische Ausbildung mit technischer Erfahrung oder Technische Ausbildung z.B. Fachkraft für Kreislauf- und Abfallwirtschaft
Kommunikationsfähigkeit, Eigeninitiative und Beharrlichkeit
Sicherer Umgang mit Microsoft Office ist Voraussetzung, ERP Grundkenntnisse (SAP von Vorteil)
Sehr gute Englischkenntnisse
Your Benefits
Food & Drinks
We take care of your well-being - with free fruit and water dispensers in the office as well as discounted food in our company restaurant at the Ravensburg office.
Flexible working hours
With our flexible working time models, you can easily manage your job and your private life. And if your position allows it, you can work part of the time from home.
Your health comes first
Check out our health and wellbeing benefits, such as vaccinations, eye check-ups or (online) sports courses, or get a check-up from our company doctor.
Perfectly insured
We offer you a company pension plan and special conditions for occupational disability, accident and health insurance.
Your way to Ravensburger
It's always nice to know what to expect. That's why we've summarized for you what to expect during the application process and what the next steps will be here.
We have also answered some general and frequently asked questions in our FAQs. Feel free to check it out: FAQ Ravensburger
You still have some questions?
Do you still have any questions about your application, the job or anything else? I am happy to answer them.
Christine Huber
Head of Human Resources Global Supply Chain
E-Mail: christine.huber@ravensburger.de
(Help us to keep the process lean and apply via the "Apply Now" button instead of sending an email.)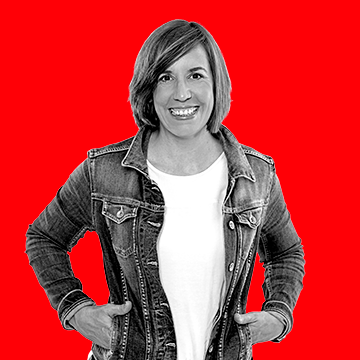 Statement on equal opportunities
Ravensburger is a family-owned company with family values, a strong sense of community and mutual respect. We foster a diverse corporate culture and therefore make sure that we work together in a fair, respectful and tolerant way where there is no place for discrimination.